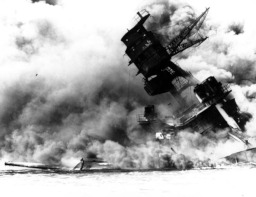 The HMS Harmony. Pride of the Equestrian Navy. Wonder of military engineering. Hearth and home to almost 1200 ponies. An invincible dreadnought, and the heart of Sixth Fleet.
But in war neither ships nor ponies are truly indestructible. That attribute is restricted to the spirits and souls of the ponies who serve upon them. And, perhaps, the ships they serve upon.
Because those who have fallen before us are not truly gone or lost. We carry them along with us wherever we go.
Placed Fifth in the March 2017 Write-Off Event: Rising From the Ashes
Chapters (1)