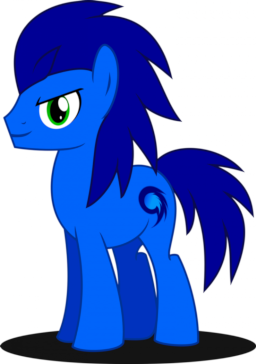 Source
It's been 3 months after the final battle with the Metirex and getting the Chaos Emeralds back from space, but when Eggman is up to his usual schemes and a mishap happen at the end. Sonic and friends end up in a new world full of colorful ponies and stallions and they transformed into stallions and ponies too. Now they must find the Chaos Emeralds again and stop Eggman from taking over Equestria.
But when humans from Earth perfected dimensional warp technology using specs from the machine that sent Sonic and his friends back to Möbius 9 years ago and their new Space Colony Ark 2 research space station comes and with old faces including Chris! But then Sonic discovers that wasn't a Hedgehog at all but a pegasus! Can Sonic uncover the mysteries of his long forgotten past? Can he save Equestria and protect the Chaos Emeralds from Eggman?! And new dangers rise to stop this high speed hero and his friends from getting the Chaos Emeralds.
Find out in the newest chapter of Sonic X in...
Sonic X Season 4: The Equestrian Saga
All Sonic characters have their Sonic X voices.
Sonic and Sonic X are owned by Sega.
MLP is owned by Hasbro.
I do not own anything.
Chapters (2)