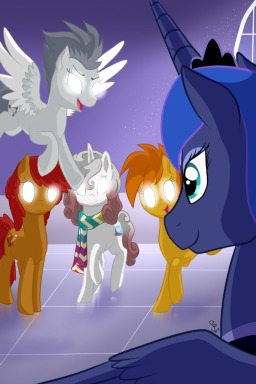 Source
A thousand years ago, Luna was banished. What if that was not the case? Luna wanting to escape her annoying older sister, exiles herself as different persona's while the whole world including her sister think that she was on the moon. Each persona being an aspect of herself.
Carnival surprise the Jokester

Rose Dew the Seer
Silver Arrow the Officer
and Scarlet Tome the Playwright.
Chapters (2)