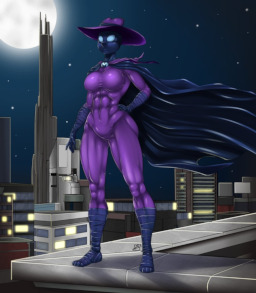 Source
Maretropolis is a city like no other in Equestria. It is filled with various people from all walks of life. Equines, Gryphons, Minotaur's, even humans from Earth. The city is a shining example of how diversity, culture, and civilization can come together and thrive in one of Equestria's finest cities. However, with every great city, there is also a equal amount of criminals as well.
Maretropolis, despite its grandeur, is also home to vicious criminals, insane killers, and ruthless monsters. The Power Ponies, who the city so deserves, are the heroes who fight these villains and they are brought to justice for their crimes. Even so, their work inspires others to do the same and to follow in their footsteps to fight those who would undo order. The Mare Do Well, is one such heroine who seeks justice, and is not afraid to take any challenge.
No matter how daunting.
Art was created by the super fantastic Pie-Sama. Her art is super amazing and it was worth the wait to get this.
Chapters (1)