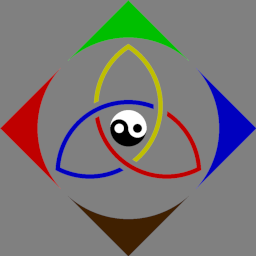 Three things come to mind when I see a Human in Equestria story:
What the human knows about Equestria,
Whether or not they stay human,
And the initial reaction they get from the ponies of Equestria.
I knew about Equestria, but I lost my body before I got there, so I'm neither human nor pony.
As for my arrival, I pissed off Celestia, got blasted by magic, had a bit of a mental breakdown, and was blown apart. All in less than 5 minutes. You'd think after all that, my life couldn't get any worse, right?
From what I've seen, the Elements of Harmony are powered by the connections between the people wielding them. I say 'people', because friendship doesn't give a damn what species you are.
Now for a theory:
If friendship is magic, does that mean emotion is power?
If something is given enough emotion, can it come to life?
If so, then just what can a story do? What could enough stories do?
Chapters (8)