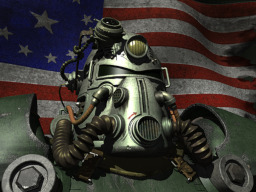 The year is 2281... or it was. A strange mishap regarding a mini-nuke, some pulse grenades and plasma pistols rips a hole through two worlds and causes a man clad in a suit of T-51b power armor to end up in Equestria, Ponyville. Shit happens. Swearing and maybe a little gore, so no kiddos!
Fanfic in first person, woope doo.
Also, cliche as fuck.
Deal with it.
Chapters (2)