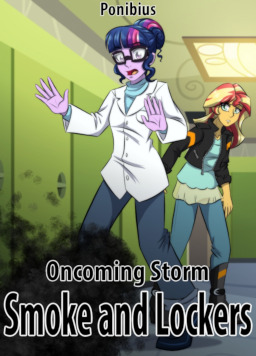 Source
Twilight Sparkle has seen her life overturned over recent months. Magic has been spreading through Canterlot High ever since Princess Twilight first came through the portal from Equestria. Sunset's transformation into a demon, the Sirens, Twilight's own experiences, and then the battle against Gaia Everfree.
Perhaps it shouldn't be a surprise when Twilight comes under magical attack again. However, this time it seems far less like a world-conquering menace, and more like petty revenge. The question is, who could be attacking them magically, why are they doing it, and how did they get their powers?
An Oncoming Storm story.
Chapters (2)