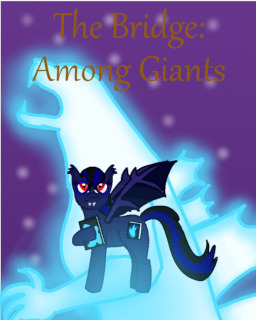 This story is a sequel to The Bridge: A Godzilla-MLP Crossover
---
Takes place in the same universe as The Bridge. Reading recommended but not NECESSARY, as the entire point of this story is the POV of someone who has no clue what's going on.
Dr. Ghost Story had heard whispers of something happening in Equestria. An attack by dragons at a nearby camp along with sightings of a mysterious monster. A flock of 'big angry bats' in Appleloosa.
But she never expected that a routine trip to Canterlot to get books for her store would result in her being eyewitness to something this huge. Something both terrifying...and awe-inspiring. A beast both fierce and powerful, but noble and determined standing between a flock of ravenous beasts and the city she was in. And frightening but awe-inspiring is right up Ghost Story's alley.
Amazed by the behemoth who saved the capital and to whom she now owes her life, Ghost Story is determined to investigate the ones standing between Equestria and malevolent forces from another world. And maybe write a book or two on the subject.
Approved by Tarb during a life stream, decided to write this on my birthday and I really like how it came out! The Bridge is the story of the Mane Six and the Kaiju, this is the story of somepony who wants to learn everything she can about them.
Thanks to Tarbano for approving the project!
The Bridge and related materials belongs to Tarbtano!
My Little Pony belongs to Hasbro!
Godzilla and related characters belong to Toho!
Ghost Story and other OCs of my creation belong to me.
Chapters (1)