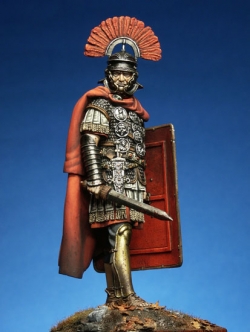 It was 9 A.D.. Three Roman legions were destroyed in an ambush by an alliance of Germanic tribes led by Arminius. Most legionnaires were killed in the ambush, while the survivors were captured by the victorious barbarians. The defeat was so complete that the three Roman legions' numbers were never used again.
What if, however, a certain senior centurion serving in the Eighteenth legion actually survived the ambush? What if, instead of having died in the disastrous battle, went to Equestria through means of a portal to live out the rest of his life there?
(This is my first fanfic, so please help me out by pointing out my errors and offering some advice.)
I do not own the photo.
Chapters (1)