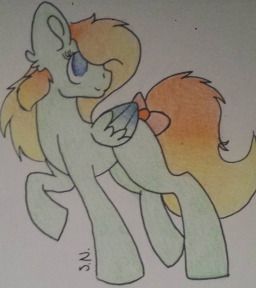 Summer Sun was not a fan of the ground and most of the ponies who lived on it. As a Pegasus she felt she only truly belonged in the sky. With a steady job as a weather pony it seemed she would never need to live on the ground.
That changed one day when she got an assignment to oversee the transfer of water to Cloudsdale. What she thought would be a one time thing turned into a full job.
Now she is stuck in Ponyville. Worse yet she might actually like it there. Worse of all it seems she might honestly have feelings for an earth pony stallion!
Her world is about to come crashing down to earth and she hates every second.
Preread by: Muggonny
Chapters (1)