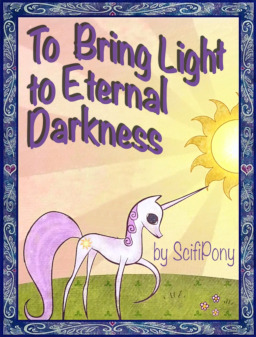 In the days before Equestria was even a dream and mares are second-class citizens, a pony with a solar cutie mark, Sunny Daze, decides to help her brother become a mage. She doesn't realize that she and the sun have an appointment with destiny.
---
Accepted for an Equestria Daily Story post on September 24, 2017.
Shelved in the Royal Canterlot Library on August 12, 2019.
---
The Teen rating is for 10th century AD gender issues faced by a mare that are no longer experienced by the characters in modern (show canon) MLP.
---
Thanks to DoContra for pre-reading, plenty of suggestions, and copy-editing assistance. Thanks to Equestria Daily submission editors for a lot of stuff I fixed after they pointed out I missed it!
Chapters (17)