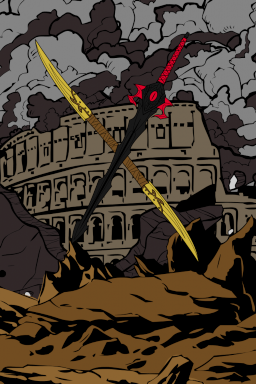 Once this mighty arena held the most bloodiest battles Equis has ever witnessed or paid to see.
Yet even in its burnt, destroyed, decaying coliseum...
The Fighters' Tournament has one last show to play before closing time.
---
This is a story made for a contest for the Fighters' Tournament.
Co-writer and owner of Lord Thanatus; Neo Machine
Rhyfel is owned by me.
Chapters (1)