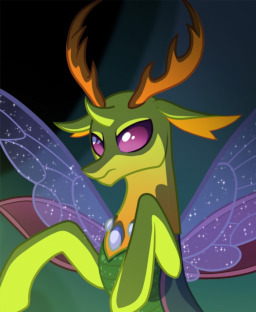 Source
Four months after Chrysalis' defeat and the reformation of the entire changeling race, Twilight wakes up in a cage, deep inside the changeling hive, with a glass chain around her ankle and an insecure Thorax staring at her from across the bars.
At least it isn't a pool of changeling mucus this time.
Meanwhile, Trixie and her chitinous new friend work together to take down Thorax's empire of evil and glitter.
Chapters (1)