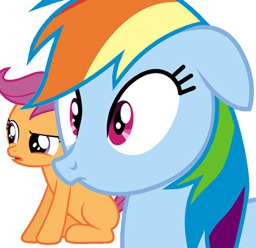 And realize their mistake a little too late.
Gee thanks Pinkie.
NOTICE!!!
*Ignore the dislikes on this story. They're the result of self-promotion in the comments of other short comedy stories, for the most part.
*PEOPLE HAVE FOUND THIS STORY FUNNY!!!!! Check the comments.
*It's a slow-burn comedy which means the main joke is at the end, so pay attention to the vague yet specific and/or odd things in it and you may get a laugh when the time comes.

Chapters (2)