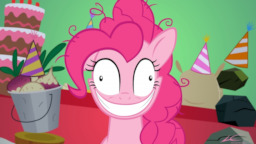 Everypony in Equestria decides they're fed up with what they're called, so they decide to... oh look, the synopsis is pretty much in the title! Just get ready for fun, frolics... and hey, you might even learn something along the way!
A very silly story by a very silly author. Seriously, I have the certificate to prove it. Wanna see?
Disclaimer: This fic is NOT about 'Leet', whatever that is.
Chapters (1)