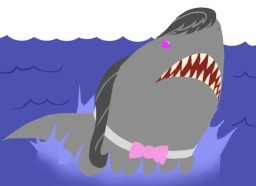 This story is a sequel to The Implicit Neighs
---
Obligation has always been a central pillar of the Orzhov Syndicate. The obligation of debt to one's lenders, duty to one's superiors, adherence to one's contracts. None are more obligated than the debt-foals, ponies sold into slavery so their families can be free. The most prestigious of them, Rarity Belle-of-Karlov, is held up as the ultimate expression of what a debt-foal can become.
Octavia Melody-of-Zolcov is most definitely not Rarity. After today, she might not even be herself.
Second place in the Sharktavia group's Sharktavia contest.
Chapters (1)