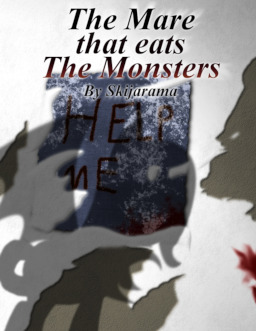 The story of 'The Mare that eats the Monsters' is an old, but still very well known Equestrian campfire and bed time story, often told to scare little fillies and colts into behaving themselves. It tells of a mare who loves Equestria and the ponies who live in it despite how frighteningly different she is. She protects ponies across Equestria from nightmarish creatures and monsters that would seek to kill ponies wherever possible.
What most ponies don't realize, but what Twilight Sparkle is soon to learn, is that the mare of the story was and is very real.
And the stakes of her mission have never been higher.
(This story has the horror tag, yes, but it isn't the dominant theme here.)
Chapters (17)