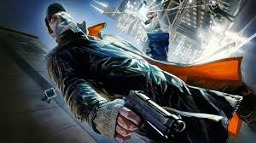 Aiden Pearce. The Fox, the Chicago Vigilante. He singlehandedly took down CToS and rid Chicago of street crime.
Now, a Electronic Communications teacher at Canterlot High, and retired civil vigilante.
When a mysterious Mystable account named "Anon-A-Miss" starts to wreak havoc, Aiden decides to stay out of it completely, lest his past be uncovered. Only, a plea from Sunset Shimmer brings Aiden and his Hacktivist allies into the fray.
Get ready, Canterlot High. The Watch_Dogs are out and ready to hack.
==============
Watch-Dogs and Anon-A-Miss crossover. Will feature lots of computer terms and computer hacking.
I DO NOT ENDORSE BLACK-LINE (Criminal) HACKING IN ANY WAY.
Will have an attempted assault scene.
Chapters (5)