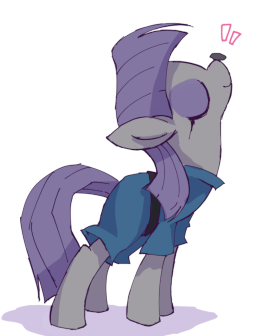 Source
Dear Aggy. A popular advice column loved by many. Many believe her to be one of the most amazing mares to have ever lived, and she offers the most sensible advice about love. Some ponies even believe that it must be Princess Cadance writing from a pseudonym.
Nopony would ever believe the truth, that Miss Aggy is actually Maud's pet rock, Boulder. Of course, being a rock, he needs a little help from Maud to answer his mail and write his responses.
An entry in the Weedverse?
Chapters (2)