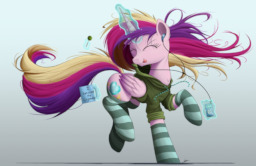 Source
After a trip and tumble into a rather poorly fenced off interdimensional mirror, Cadance ends up on Earth with a human named Scott. And it seems she'll be stuck with him for a while, so they might as well pass the time.
Here's how they do it.
---
Thanks for the edits, Mugs.
Chapters (5)