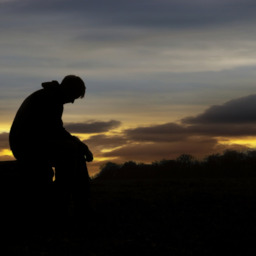 Matthias Síðasta Von has always wished to visit the magical land of Equestria, see the wonderful colors, talk to the ponies that live there. Perhaps even, should he be so lucky, live there permanently. Help Fluttershy with the animals, listen to Twilight talk about her most recent lesson or experiment, lift baskets of apples with Applejack, tell Lyra about humans.
One day, a connection is made, an offer: step through the gate. It was warned that the cost might be hefty, that the journey might be hard, but anything was better than this drab, grey life. So he stepped through.
But, this is not the Equestria he knew. Buildings aged and decrepit, roads cracked and eroded, the Everfree slowly reclaiming the Apple's farm and the last barn finally given out under the strain with nopony to raise it anew. What happened? Where did they go?
The colors bleached, the ponies gone, the Harmony and love that once sustained the land dried up and blown away like so much dust.
Except...
Chapters (19)