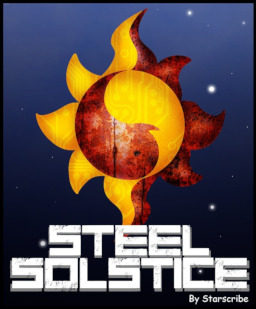 Source
For nearly a thousand years the ancient prophecies of Clover the Clever sat unread in Canterlot's forbidden archives. Until the day that Celestia took on an apprentice, and everything changed.
Sunset Shimmer is smart, resourceful, and determined. No matter how many new lessons Sunset learns, she just isn't satisfied. Equestria is in danger, and Celestia refuses to give her the power it would take to help defend the kingdom.
Another pony might've given up and trusted her princess to handle things. Sunset Shimmer isn't like most ponies. If Celestia won't deal with looming threats, Sunset will take matters into her own hooves. She'll find allies for Equestria even if she has to leave the universe to do it.
---
A prequel set in the continuity of My Little Apprentice. This story is not required to understand that one, or vice-versa.
This story was written at the behest of Two_Bit, who is sponsoring it on my Patreon. As usual, cover by Zutcha.
Chapters (15)