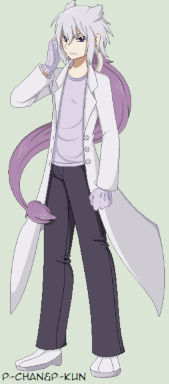 Inspired by Guardsman Sparky's wonderful story, A Matter of Genetics
The Cycle of Life, Death, and Rebirth. Not even the most powerful Pokemon in the world can lift an appendage to alter it, stop it, or even slow it down. A lesson the Genetic Pokemon Mewtwo learns the hard way when the Bringer of Death, Yveltal, emerges to destroy all life on the planet so it can begin anew. And yet, all is not lost for the Pokemon Super-Clone, for the Pokemon God, Arceus and the Order Pokemon, Zygarde, have taken pity on him and offer him a chance at a clean slate. However, there is a catch: he will lose all of his memories, save for his name and mastery of his powers.
Now transformed into a gijinka version of himself, Mewtwo meets Princesses Celestia and Luna, as well as their champions, the Elements of Harmony aka the Mane 6, and is sent to work and live among the inhabitants of Ponyville. Join him as he embarks on adventures with the Elements of Harmony, learns what it's like to fall in love, and be loved in return, face down threats that only he can stop, and try to regain his missing memories.
A Pokemon crossover that starts during "The Return of Harmony Part 2." Contains Twilight Sparkle X Mewtwo, Soarin X Rainbow Dash, and Spike X Rarity. Human and anthro tags for "gijinka" ponies/Pokemon, which I understand to mean humans that retain certain aspects of their original counterparts, such as tails, horns, wings, etc.
Chapters (2)