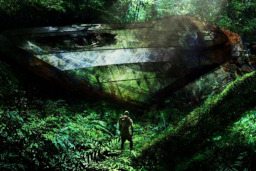 Josh was just trying to do his job. But as usual, they showed up. He had to get out of there. He didn't care where, just anywhere else.
That anywhere else. Is Equestria. A Country on the planet of Terra sapientes. In a galaxy far different from the rest. A galaxy that has never been discovered before.
And honestly? He's seen weirder stuff.
But as peaceful and harmonic it seems, it won't stay that way for long.
---
On hiatus because I have no idea what to do.
Chapter 3 is being re evaluated.
You can expect this to be a slow updating story. All chapters are currently self-edited.
Chapters (5)