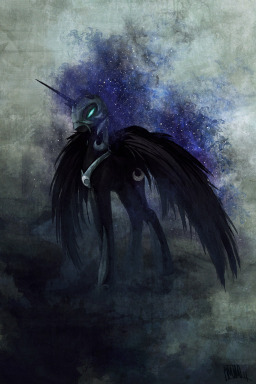 An alternative ending for episode 26, season 2.
In this story Cadance and Twilight escape the dungeon, and confronts the queen of changelings.
The story follows, mostly, twilight. As she tries to stop the queen, she is forced to draw more power to full her magic than ever before.
thats pretty much the story without revealing any twists.
Expect some violence, darker charecter mindsets. and plenty of grammar and spelling errors... though I those to clear them up.
Main charecters: Twilight and Chrysalis
Minor char's: Luna, Celestia, Cadance and Shining Armour
The story is complete, But most likely filled with error's.
I also posted the full story as an audiofile on youtube, if any are interrested it in the recommended chapter.
And since this is my first post I hope I havn't broken any rules
Chapters (15)