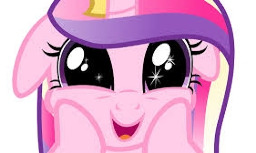 Being the Princess of Love has grown tiresome for Princess Cadance. She used to enjoy helping bring two ponies together, but lately, ponies have just expected her to help. She feels used and abused - her job seems more of a burden than talent.
After a final unwarranted incident (and one too many drinks), Cadance decides to ship at will... Her will, that is.
Audio reading by Agent Fluffy!
Edited and proofread by Deshlune
Featured 4/17-19/17
Chapters (1)