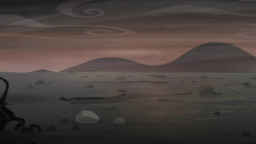 Source
Even though the original timeline was corrected, the alternate presents caused by Starlight's thirst for vengeance remain. In the last, Equestria has been reduced to a barren wasteland. Nothing lives among the dust and the dark, except one pony. Twilight Sparkle had failed, failed to defend her land, and in the end was forced to destroy it.
Now she wanders, having done so for the past several hundred years. The nothingness that she created refuses to move forward, held in place by powers far beyond her. All she can do now, is wait...for what could be eternity.
However, could an old enemy be just what she needs, even if neither of them really know why. This is, after all...a result of both their actions.
Chapters (1)