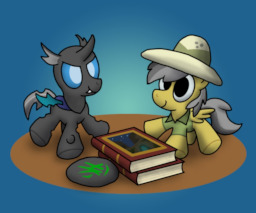 This story is a sequel to That Changeling's a Pony!
---
Like most ponies, Maxilla the exiled changeling doesn't believe that Daring Do is real. However, fate seems determined to prove her wrong in the most dramatic way possible.
After all, it isn't every day that a changeling gets dragged along on an adventure and subsequently immortalised in Daring Do literature and merchandise.
Chapters (15)