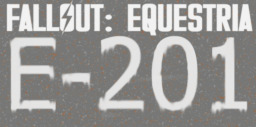 This story is a sequel to Broken Mirror, Part Two
---
When the world ended in Balefire it can't be said there weren't those who tried to survive in the aftermath that was wrought. There were survivors from every aspect of society, but few did so much to ensure that there was something left worth something than Captain Steadfast, commanding officer of Naval Airship E-201. In the radioactive fallout he worked to ensure that his crew would survive and mechanisms were in place to aid the descendants of the survivors in the dark years ahead. These are the words of a survivor who did so much to ensure that society would rebuild after he was gone, taken from the logbook that he left behind in his death.
Written as a supplement to Broken Mirror Part II, E-201 follows the crew of the Naval Picket E-201 in the immediate aftermath of "The Last Day". Told with both traditional writing and log entries, the events will be from the perspective of the Captain, Steadfast, as he attempts to navigate the immediate aftermath of Armageddon.
Want to know some more about the Mirrorverse? Check out the Mirroverse Codex here.
Chapters (8)