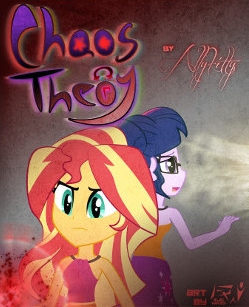 This story is a sequel to Canterlot Holiday
---
Twilight and Sunset are living together for the last weeks of High School and aiming for college and planning their wedding. But they are both getting the feeling of being watched, and Princess Twilight has been strangely silent while the magic pouring from the portal has reached even higher levels. It seems someone - or something - is feeding off the magic.
And they have turned their gaze on the CHS Seven.
Continuity: Homecoming
Art by BlackWater
Countless thanks to BlackWater and Wolfkin for proofing and suggestions throughout.
Hit popular Story sidebar on 2-26-17, Feature Front Page 3-9-17
Revisions began 1-1-19
Chapters (17)