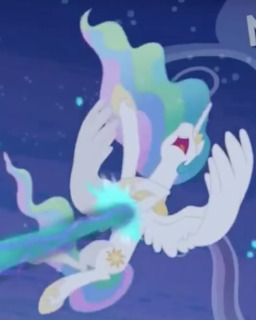 Inspired by a conversation with Rated Ponystar.
When Celestia and Nightmare Moon dueled, Celestia instead of banishing her sister to the moon with the elements of harmony, decides to let Nightmare win and let her see what Celestia has to go through every single day. Hilarity ensues.
Many thanks to Terabyte West for editing this.
Chapters (1)