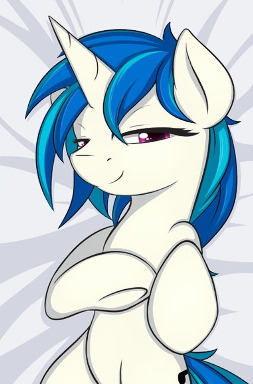 Source
Vinyl Scratch has been trying to get Octavia's attention for a while now. It's hard to get your feelings across sometimes when you're a deaf mute, and the cellist has been either ignoring or misinterpreting Vinyl's signals up until now.
But not today!
Rated Teen for mild language and foreplay.
Cover art by TheParagon.
Chapters (1)