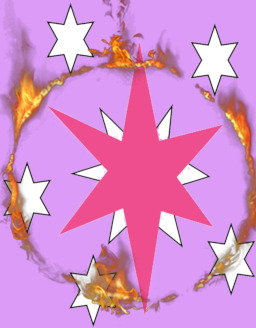 Here lies Twilight Sparkle. She only just arrived in this world before her life was ended. She was added to the pile, but she refused to stay there. Death has come for her, but she spurns its approach like so many other restless corpses.
Even being Dark Souls, I will not be dark for the sake of dark. The world of Dark Souls is, by its own name, a dark place, caught in a terrible spiral.
Maybe Twilight can help? Or, perhaps, she will just be caught in it.
Chapters (8)