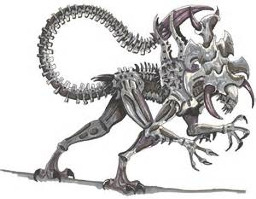 A genetically engineered Xenomorph King and Royal facehugger egg infused with human DNA are born in the depths of a deep space research station for... malicious purposes. After escaping, He sets out among the stars to find a strong enough being to impregnate as the infused DNA causes dangerous side effects during the process.
Picture is not mine, Found from Alien Fanon.
OLD STORY: Chapter 0 (This is the Before the rewrite began, It is still here so I can cringe.)
PROLOGUE: Chapter 1 to ???
ARC 1: Chapter ??? to ???
Chapters (2)