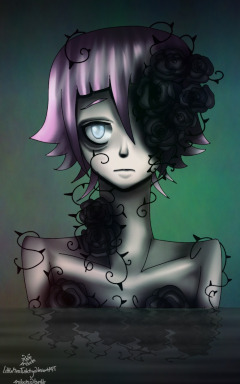 I was alone, weak, powerless. Earth was never my home, it never will be. But here, this place, its my playground. I have power, I have true freedom. And nothing can take that away from me. I dont care who I have to kill. I wont be dethroned. This is my home. This is my world.
And I'll be the one who decides rather it lives or dies.
---
Hello everyone, it is I, LOCKGATE, and I'm bringing you yet another displaced story. Yes I know I said in my other story 'Gods of the displaced' that I wasn't going to make anymore but Regreme had an awesome idea that gave me a new story to go with and so I decided 'fuck it, I'm going to make a few more' so here I am. While this story will centre around the Soul eater franchise their will be other franchises this story will crossover with. I only have three franchises I have chosen for now, and I'm not sure if I'll add more or just leave it as it is. And in the spirit of soul eater they all have something to do with the soul as its main point.
I will explain, in vague detail, what they contribute to this story.
Dragon quest monster joker 1, 2 and 3: I'm adding this to the list purely because there are two families of monsters that are demons and undead, plus it will add in some fauna (and to some degree flora).
Persona: To most this may seem a bit odd but I don't do anything unless I have a reason for doing it, and my reason for adding persona was while it may be a game series based around the mind the heart and the SOUL are its key points.
Five nights at Freddy's: I know what your thinking "Really Lockgate, this franchise has been abused more then a 10 year old little Timmy in a church full of priests" and I know that, but I like the lore of the story and the elements it adds into the world of the story. But in truth the only reason I'm adding this in the story is because I want to have one of the characters from the games as one of the main characters. But I'm not going to say who yet.
Like, follow, comment and have a good time!
I do not own soul eater, fnaf, persona, DQMJ, or the cover image. They all belong to their rightful owners.
Chapters (2)