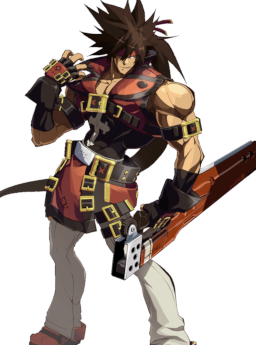 Wow! So I went to this convention and found this stand that was selling lifelike replicas of video-gaming swag. I got a copy of Sol Badguy's sword for a steal! Too bad that shifty merchant actually sent me to Equestria, but on the plus side, I'm Sol Badguy now!
I'm gonna do this right, just you watch. I'm genre-savvy, nobody and nopony is going to stop Sol Badguy!
Obvious Displaced parody. Sol Badguy is from the Guilty Gear franchise.
Day 4 of my Self-Imposed 28 Fics in 28 Days Challenge
Chapters (1)