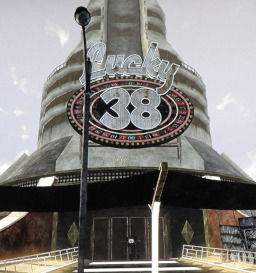 Things were good in New Vegas. The Courier had secured New Vegas as it's own territory under the NCR, Raider activity had plummeted, and Cesare's Legion was on the run. However, Mr House had left 1 last trick, a teleportation device to send the Lucky 38, and everyone within it, somewhere that they would be unable to enjoy their rewards.
A little place called Equestria.
---
Inspired by Wasteland to Wonderland by Dragonman461, give it a read.
Chapters (2)