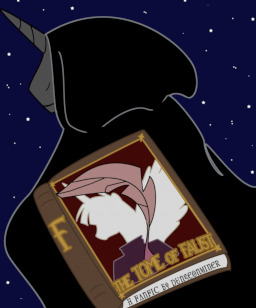 It has been thirty years after the founding of Equestria. The three tribes constantly bicker and fight, the wild frontier is filled with dangerous beasts, and the cities are filled with crazed revolutionaries and saboteurs.
Thieves and assassins roam the shadows, and powerful nobles from the old world all have their money on when this "precious little utopia" fails. One in particular, Baron Jet, has decided to destroy this hopeful land of light with his own two hooves.
And all the while, one stallion just wants a shot at a normal life under the clear, blue sky.
**Now rewritten**
Chapters (48)