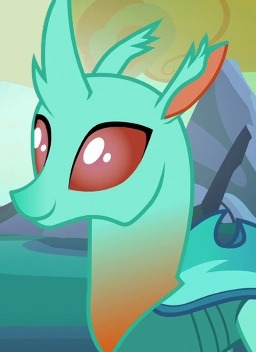 This story is a sequel to Things Are Rarely as They Seem
---
Much has changed, both figuratively and literally, since the changeling Habeas Brittle and the pony Prunus Persica saw past their differences and found something truly dear in one another. But as some time goes by and their affinity for the other reaches its apex, they find the unexpected and unpredictable has not yet abandoned their worries.
Both turn their gazes toward the unforeseeable future, tailed by dogged fear and angst, yet with hope still warm in their minds and hearts. And as fate would have it, they aren't the only ones who are discovering terrible troubles in dire need of being overcome.
WARNING! Spoilers in Comments Section! You have been warned.
Chapters (11)