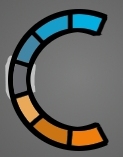 Welcome to the Kesho Saga. What you are about to read is a story about the son of King Sombra, Kesho, going through an adventure to master his newly acquired powers and stop three rogue villains from obtaining them for themselves. The way he'll do it however, is up to you and many others.
The choices he makes, the major decisions he will decide, will be up to the cast of readers. Each choice will change the course of the story as well as Kesho himself and how others around him will view him.
Will Kesho master his powers and use them to save Equestria? Or will he follow in his father's footsteps, and embrace the darkness?
(Rules are simple. End of every chapter has a choice. Just leave your vote with a review. Reviews don't have to be real reviews, can be just a vote. And one vote per person.)
Chapters (7)