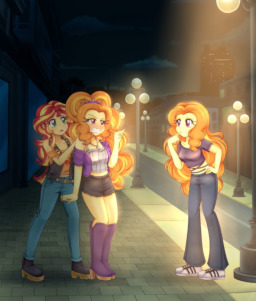 Who is Adagio? The immortal scourge of two worlds? The living embodiment of dangerous beauty and musical perfection?
Or is she a lost soul in need of a friend? A sister struggling to reunite her fractious family before it's too late?
...A strange girl who can't possibly be all the things she looks like?
---
Graciously provided with editing, prereading, and occasional beverage consultation by forbloodysummer.
Coverart by Lucy-Tan.
Chapters (7)