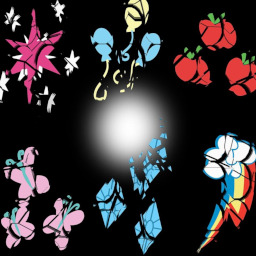 This story is a sequel to Host Of Souls
---
There was a time when life was kind to me, years ago. Unfortunately, it's only when life is going well for you that it rears its head and turns on you, destroying everything you once held close. My still young family was torn apart, my closest friends pushed away, and I'm left trying to pick up the shattered remains that were left behind. How could my life suddenly turn to hell like this? Read on if you dare.
Gore tag for some blood.
Part III in the "Guardian Of Equestria" saga.
Note: As a sequel, there'll be several elements from the first two stories that might pop up here. It's vital that you read them first. Also potential spoilers in the comments section.
Awesome cover art by Spirit Shift: http://www.fimfiction.net/user/Spirit+Shift
Chapters (15)