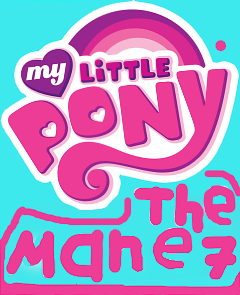 (inspired by "A new Hero" and on 'fanfiction(dot)com' "MLP: FIM Off The Record")
(is now set to be a full story, cannon on season 1, no season 2 cannon)
On the show we love, there were always the Mane Six. But what if that changed?
What happened if the Mane Six turned into the Mane 7?
Join Dark Streak (an Earth pony with special powers) as he joins up with the Mane Six as the 7th element of harmony The element of---
"PINKIE! Get back here right now!"
(MLP FIM is owned by Hasbro and no copyright is intended is something is stolen from another story/show)
(Rated Teen for Pony curses)
Chapters (3)