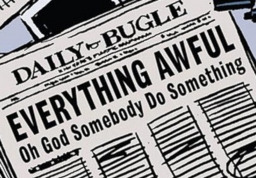 Dragonfall, the worst city in Equestria, is in need of protection. The Sunheart Company, the worst mercenaries in the world, are the only ones willing to take the job. And Lieutenant Agony (who is just the worst) is pretty sure that he's finally hit rock-bottom.
But he's wrong. Because in Dragonfall, it can always get worse.
---
A comment-driven story with progression decided by popular vote.
Chapters (13)