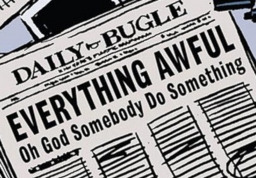 Source
"Dragonfall is DannyJ's ongoing, comment-driven story about a mercenary company deployed to the worst city in the entire world. It follows a sociopathic officer, a batpony named Agony, as he tries his best to manipulate every possible situation he encounters to his advantage, and sexually propositions more people and things than a healthy person would."
—Posh
---
Part of the Borderworld.
A comment-driven story with progression decided by popular vote.
Chapters (15)