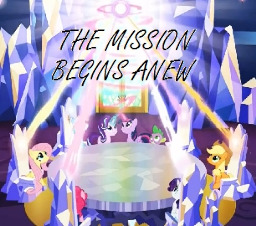 This story is a sequel to Your Mission Begins Here!
---
Reading the original story is highly encouraged, but not entirely necessary.
---
The Cutie Map is back, and the Watchers of the Map are back too. And they have more friendship missions for the Mane 6 to take care of. How do they come to their conclusions as to who should go? How do they decide where they should go? And perhaps most importantly, how do they handle each other's... unique look on things?
These answers and more as the mission begins anew.
Chapters (11)