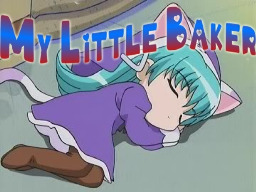 A phenomenom of the delicious kind was happening in Canterlot Castle, Celestia discovers it and enjoys it a lot. But on a certain day, while doing her new 'exercise routine'; she found something else besides delicious pastries. But new problems will rise after this fateful encounter.
Crossover with some of the Di Gi Charat and other anime characters.
I don't own any of the characters or songs that will be used on this fic, all rights go to their respective owners.
Special thanks to my friend, Zeph. For being my pre-reader and editor.
Chapters (13)