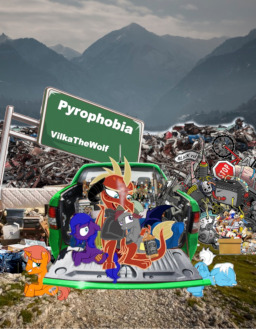 —A Ponies After People Story—
I've got a problem, namely, a massive hangover. Well, that and I've discovered that my clothes don't fit anymore. Mostly because I've shrunk a few inches overnight. And grown wings. And a tail. And scales.
Okay, so maybe a hangover isn't the biggest of my problems.
If only I could find someone to help me sort out how I got myself into this mess, I might have an idea of what horrible things I must have done while I was smashed. Except that there's no one around, and my whole neighbourhood looks abandoned.
However, my ute still runs, I've still got some spare tins of food, and there's loads of extra booze to help me pass the time. Now if only I could figure out why my voice sounds so high….
Editors
Chapters (10)