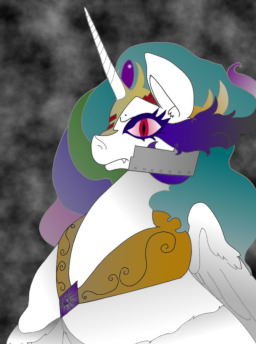 This story is a sequel to Spacebound Equestria
---
Sombra was gone. Defeated. Kaput. He had been utterly wiped from the physical world, barred into the mind of Celestia for as long as the Sun shone.
Only half the battle has been fought, and now, it's raging fiercer than ever.
---
An alternating perspective story, and honestly, a complete overhaul to my originally planned Spacebound Equestria series.
Cover art by Keriwi1, edited and colored by me.
Constructive criticism is highly welcomed. See something wrong or off? Tell me!

Chapters (4)