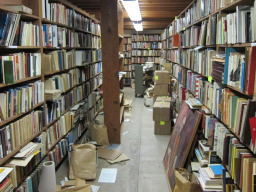 Source
Libraries have a way of accumulating excess reading material. Periodicals pile up. Ponies who fail to sell off their own books at stable sales decide donations are easier than just waiting for the next go-round. And of course, a truly dedicated librarian will be adding tomes at every opportunity, until the shelves are full -- and then some. There's a cure for this situation, and Twilight's been avoiding it for a few years.
Time's up.
(A stand-alone, no prior-reading-necessary part of the Triptych Continuum, which has its own TVTropes page and FIMFiction group: new members and trope edits are welcome. )
Now with author Patreon page.
Chapters (5)