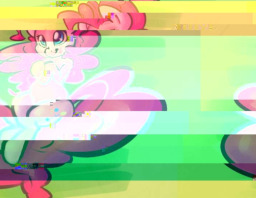 Source
Day in and day out, he always faced the two of them; but one was nothing more than a distraction from the other. In order to avoid facing the nightmare he anticipated every single time he saw her, he would always direct his attention back towards the other; the distraction.
And when he reveled in that distraction one time too many, he lost something that he could never recover.
---
Special thanks to Petrichord, Pascoite, The Elusive Badgerpony, and Comet Burst for input, pre-reading, and proofreading.
Chapters (1)